Mastercard Send: A Montran Case Study
A look into the rollout of our newest cross border payment facility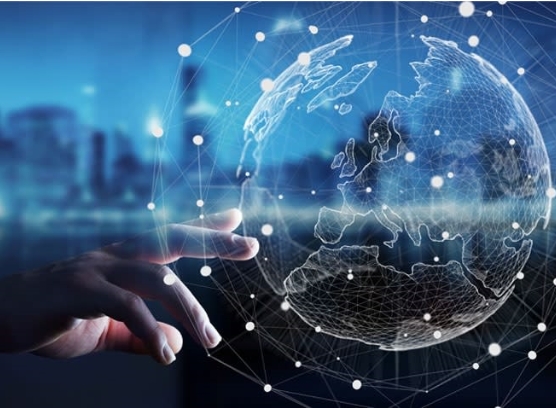 The global landscape of payments and transactions is changing rapidly. It has been well-established that secure, accessible and affordable payment systems not only nurture development but also enhance financial inclusion and stability. The recent pandemic has brought forth a paradigm shift in cross-border trade and supply chain management globally and also radical changes in consumer and business behavior. This has enhanced e-commerce and accelerated the use of digital and instantaneous payments. Research shows that within the next five years, there is an estimated geographic re-shuffling of roughly $ 4 trillion of cross-border supply chain spending and digital adoption at scale. This coupled with large scale behavioral change will create massive monetary opportunities for banks and non-banks alike. Montran, a global leader in digital payment systems, has been an enabler to this rapidly evolving payment landscape. Let's have a look at how Montran helps banks facilitate cross-border remittances through a secure solution developed by MasterCard.
MASTERCARD SEND – AN INTRODUCTION
MasterCard Incorporated has introduced a new facility for cross-border payments. 'MasterCard Send' is a faster, better and smarter solution that helps banks provide cross-border remittances for both consumers and corporates. It presents a single, secure connection that provides banks with global reach to consumers and corporates via bank accounts, cards, mobile wallets and cash-out locations. This secure service embedded with adequate pricing controls streamlines processes and simplifies settlements, thereby, creating enhanced customer experiences and effective end-to-end compliance.

THE SOLUTION
Montran has been working with one of the largest private banks in the Caribbean islands to support the recently launched Mastercard Cross-Border Services, to provide its customers with a faster, more cost-effective and transparent way for sending cross-border payments. Payments can be from person-to-person (P2P), person-to-business (P2B), business to person (B2P), business-to-business (B2B) or government-to-person (G2P). Our solution enables banks to provide their customers with a cost-effective and transparent option to meet their financial needs. Montran designed and deployed a lightweight connector, the 'Montran XpressSend' using the Global Payment System framework. The Montran XpressSend accepts the payment request from the customer through various real-time channels and relays it to Mastercard as well as bank's payment engine to compute the cost of the transfer. The cost of the transfer includes numerous variables such as the exchange rate, transfer fees and transaction amount that are presented to the originating customer for approval. On receipt of the customer approval, the payment is transmitted to MasterCard in real-time.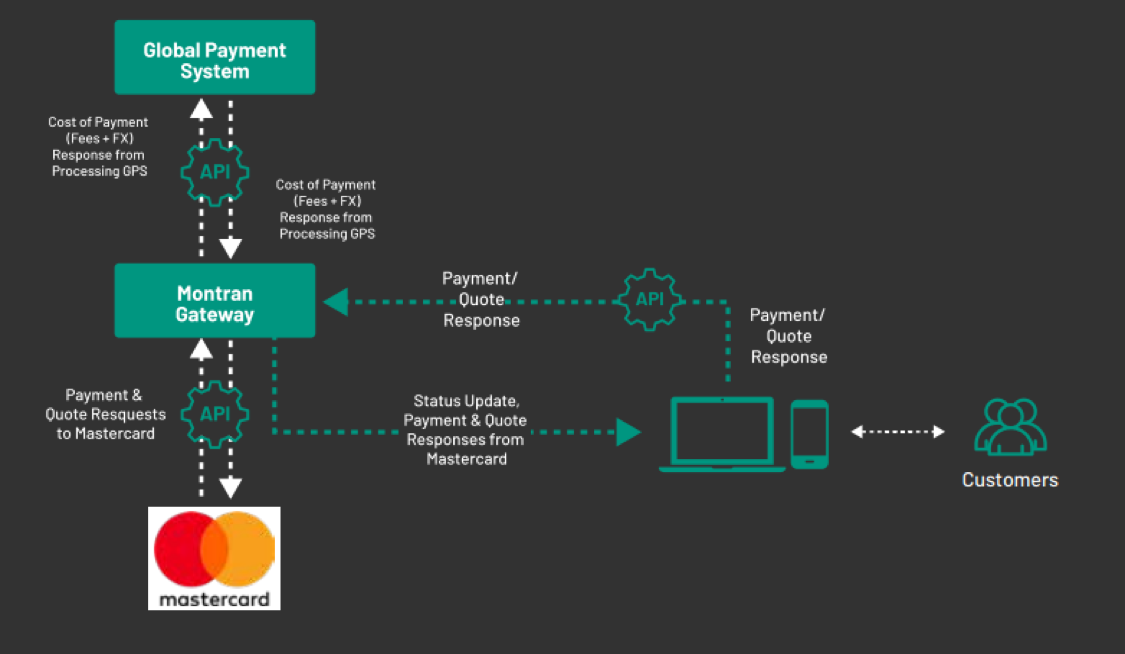 ADVANTAGES
Safe, secure and efficient
Brings in total transparency in terms of cost to the customer by displaying exchange rates, charges and transaction amount at the point of entry.
Better tracking of the payment life cycle, instantaneous status updates to the originating channels as well as continuous updates during the payment processing and confirmation of credit.
Seamless integration with the bank's existing systems (Core Banking System, Compliance Engine and Payment Engine).
Single correspondence channel for all remittances.
24 x 7 support for a seamless and hassle-free experience.
Please correct the marked field(s) below.